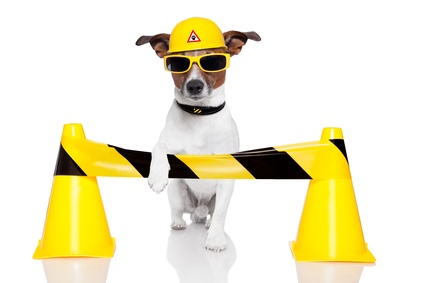 Ups, we are sorry. We cannot redirect you to this broker.
EasyBinaryOption is in this industry since early 2012. Since then a lot of brokers emerged and disappeared. A lot of good things happened since we started but also a lot of bad things. These bad things are not well known. The majority of traders is not aware of these things. But as you know, we take customer service seriously. You can always get in touch with us through live chat. We talked with hundreds of traders this year and heard a lot of complaints about brokers. They go like this:
"This broker is not accepting my cashout, what can I do?"
"I'm sure the trading platform is rigged, who is helping me investigating this?"
"The acocunt manager at XXX told me to make this risky trade. What can I do to get my money back?"
And so on.
A lot of this made us think and we constantly researched all these inquiries. Sometimes it's the traders fault as he was trusting his hard earned cash to brokers that are not even licensed and sitting somewhere offshore. Sorry guys, but you must not do that. But then we have some (well known) brokers with shady methods and tactics to squeeze everything out of traders. Then there are brokers that do not pay their partners (affiliates), are faking statistics to pay less and so on.
To make things short: The broker you are trying to visit is one of those. Sometimes the broker may already be out of business. But most of the time the complaints of traders were too much and too severe that we can justify sending traffic to them. So here you are.
What you can do is taking a look at our top brokers we can recommend. The list is below. A broker that we like most nowadays is IQOption and there are several reasons for that:
It's a broker without aggressive account managers that try to push you to make risky trades and claiming to make you money. They leave you alone.
It's one of the very few brokers that tries to get licenses everywhere they can. That means they pull out of certain markets, wait for the licensing to get done and are operating 100% legally.
Their trading platform is highly accurate and we never received a complaint regarding it.
They are not involved in any make money online marketing schemes like many other brokers are running (most of the time with partners but that doesn't make it any better)
We really suggest you give this broker a shot. And please don't close this window and try to get to the broker you wanted originally.
Click here to start trading with a reliable broker instead
RISK WARNING: YOUR CAPITAL MIGHT BE AT RISK
Company
Overview
More Info
Minimum Deposit: $10
Payout: 85%
Loss Protection: 0%
Minimum Investment: $1
Read Review
Demo Account: Yes
Platform: IQOption
Special Features: Free Demo and low deposits
www.iqoption.com


Minimum Deposit: $250
Payout: up to 91%
Loss Protection: Buy back option
Read Review

Demo Account: Yes
Platform: Tech
Special Features: Mobile Trading
www.24option.com